Protein Packed Breakfast Cake
As a new mama of two, mornings can definitely be hectic. I've recently developed some pretty awesome skills, like spreading peanut butter on a piece of toast and pouring milk with one hand, while simultaneously holding a nursing a baby with the other. If only I had a third hand so I didn't have to put down my coffee cup.
Although I do kind of feel like super woman, rushing around the kitchen wiping faces, changing diapers, scrambling eggs, and NOT tripping over the dog, on more than one occasion, I've wondered if there's an easier way to get through the morning rush with a little less excitement.
We LOVE protein pancakes and waffles in this house. However, as our morning flow now has a new baby added to the mix, it's not always easy to stand over the stove and flip pancakes for 15 minutes before breakfast is ready. Enter the Protein Breakfast Cake! This simple recipe captures all of the yummy flavors of pancakes with half the effort. Plus, you can easily eat it one-handed- a new mama survival must! Like many of my recipes, this is versatile and allows you to personalize it with your favorite toppings. (I plan to add banana next time!)
What I love most about this recipe is that it's tasty, filling, and full of protein, without that dry, chewy taste most protein cake recipes tend to result in. SCORE!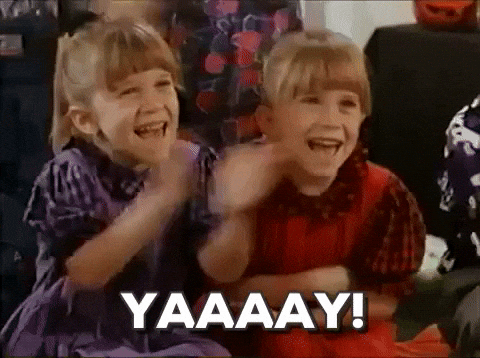 This recipe takes no more than 3 minutes to put together and will be out of the oven in less than 30. I can easily whip this up, sip my coffee, catch up on the news, and even finish one of The New Mama's Guide circuits before the timer even goes off! Baby girl always asks for seconds and the hubs even packs it for his drive in to work!
Ingredients:
-3 cups dry Kodiak Power Cake Mix
(Available on Amazon Prime! Click on image below!)
-1 cup water or milk of your choice (I've used almond and cow's milk with success!)
-1/3 cup coconut oil, melted
-1/2 cup maple syrup
-1 teaspoon vanilla extract
-1 teaspoon ground cinnamon
Topping:
-1/2 cup chopped almonds
-1/2 cup dried cranberries
Instructions:
Preheat oven to 350 degrees and prepare a glass 13x9 dish with nonstick spray.
In a large bowl, mix together ground cinnamon and Kodiak Power Cake Mix. In a smaller, microwave safe bowl, add vanilla extract, maple syrup, and coconut oil. Pop in the microwave for about 30-40 seconds, until the coconut oil has melted. Pour mixture into larger bowl with dry mix. Blend together with a fork or whisk, while slowly adding in the milk. Once all ingredients are blended together, pour into prepared dish and top with chopped almonds and cranberries. Pop in the oven and bake for 22-24 minutes. Once finished baking, remove from the oven to let cool for about 10 minutes before cutting. This recipe makes about 12 yummy squares.
Mamas! How have you simplified your morning routine? I'd love to hear about it!
Thanks for stopping by! Don't forget your hashtags! #Laurenmottfitness #LMFRecipes
This post may contain affiliate links. It doesn't not cost you anything to click on them, but I might get a little something back if you do!
#healthyrecipes #easyrecipes #kidfriendlyrecipes #pancakes #kodiakcakes #fitness #health #healthyhabits #busymom #TheNewMamasGuide #LMFRecipes